The Best Team for Office Removals to Germany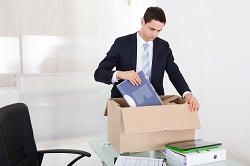 Right now business in Germany is growing fast for everyone. We are all outgrowing our current offices and buildings. Others of us are moving to new business areas or expanding our trading areas, or just want a change. If this is you and you have upcoming office removals planned then Removals Germany is who you need to call on. With many years of experience, we are experts at commercial removals and have the equipment you need for a seamless business relocation. Our teams are specifically trained in furniture handling and can effortlessly move even the largest or oldest pieces of furniture with no damage. We have worked with many businesses before giving us the expertise to be able to safely handle even the most precious possessions. Call us on 020 8746 9622 for more info and a free estimate.
Simple Office Moves
Office removals are never straightforward, there is the sorting and packing and loading in containers. Then the same at the other end, not to mention destroying unwanted paperwork… let us not go on. However, we have a dedicated team who will attend your place of business and take care of all of this for you. They are able to pack and load according to your specific requirements leaving your own staff free to continue with their regular jobs, allowing your business to continue to function effectively, this is something which usually does not happen as staff members become preoccupied with packing. This then has a knock on effect on your business with work either piling up of being put off 'until after the move'. Our team are happy to do all of this whilst your offices are closed for minimal disruption, you carry on during day hours and our helpful team will work through the night to get you sorted. There is no break for your business and no loss of income. If you would like to discuss the details with our team and obtain a no obligation quote call 020 8746 9622 today.
Professional Teams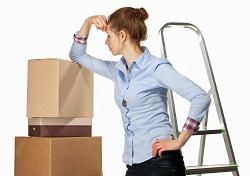 When your business is moving to Germany over a large distance or and your staff are moving with you we offer our employee relocation package. We can add this into the business relocation package or offer it alone, but combined it is guaranteed to save money when compared to two separate services. With the employee relocation package their move will coincide with yours meaning the containers will all travel together allowing everyone to be set up and ready to go in the new location together. We simply send our professional teams to your employees' properties where they will proficiently pack and sort their belongings according to their requirements; the carriers will then arrive and be loaded on the same transporter as the business ones, easy!
Your One Stop Shop for Your Office Removals
To tell us about the preferred choice for you and your staff then call us anytime and discuss all your requirements with our helpful operators who will book your details in. Whatever your requirements we here at Removals Germany are the people to help you. Our expert teams will ensure the safety and security of your belongings at all times and will ensure your possessions arrive safely at the destination in Germany taking all the worry out of the move for you. We are fully ensured against all eventualities so you can be sure your property is in safe hands. If you would like any specific questions answered or wish to discuss your commercial relocation with our team call us now on 020 8746 9622. We are standing by to hear from you.