Our services
Moving to Germany? Look no further…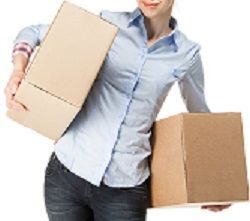 Removals Germany offers a full removal service to movers great and small, moving into or away from Germany. We can help you move to a new home, or to new office premises at any time of the day or night and our flexible removal staff are available during weekends and holiday periods if this is when you need assistance. No destination is too far away for us to take you to, and even if you are moving within the same building or Estate, our handy movers can come and help you haul everything from A to B.

Many people are concerned that their property might be damaged during a move, particularly fragile and expensive items, and worry that the removal company they employ will not take enough care to look after their items. Removals Germany is a careful removal firm and we train our staff to handle customers' items with extreme care and ensure that they are loaded in our lorries in a safe and sensible manner, thus minimising any risk of damage.

When you are planning your house move or office move to Germany, you may have a gap between moves and need some storage space in which to temporarily store your furniture or clothes, paperwork or computer equipment, or some of your company's materials whilst you are waiting for your new home or new business premises to be ready. Storage comes with a security worry however, and it is also a hassle to organise as you will need to insure your belongings whilst they are in a storage room.

We also offer a full storage service to all customers, whether they are commercial and business clients or private individuals engaged in house moves. Our removal lorries can transport your goods to and from safe storage facility, which can be reserved for any period of time and for any level of items. For information about our storage facilities, which come fully insured (another thing you don't need to worry about), give us a call on 020 8746 9622 and we will tell you about the storage rooms available to you.

In addition to this, our removal staff can help you pack everything if you want them to. We appreciate that many of our customers will be very busy trying to sort out everything else when they are planning a move and won't always have time to pack their belongings. That is why our removal company offers such a service, and our staff can even come to your property laden with boxes, bubble wrap, tape, tissue paper and temporary wardrobes. We will also bring furniture covers to make sure that the mattresses and sofas are adequately protected during transit, though our lorries are always kept clean and come with carpets and blankets.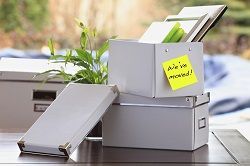 Our workers are usually more than capable of completing tricky manoeuvres to get the bigger furniture items down the stairs and in and out of normal sized doorways, as we recognise that not everybody moving to Germany has a retractable roof or patio windows! However if circumstances dictate the dismantling and later reassembly of some items of furniture is well within our remit and this gives you peace of mind that everything will fit when you are worried about moving your beds, desks, dining tables and pianos.

The only thing we need you to do before we arrive on removal day is to reserve a parking space near the property in question. For more information about our prices, and to get a free quote for your intended move, please call Removals Germany. All quotes come inclusive of insurance and our standard rates are available on our website.