Packaging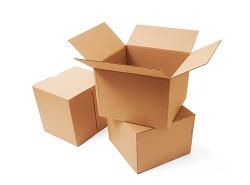 There is only one basic principle of packing: preparation is key. If you plan your move sufficiently, then the rest of your relocation will go by smoothly and without all of the usual problems associated with the process. Removals Germany can help you with this by providing you with professional assistance and invaluable experience within the removals business. There is no reason for you to toil away on your own anymore, because we can step in and lend a much-needed hand.

Primarily, we provide a moving coordinator for you to work with so that you can calculate how long and how much the removal will cost. However this also allows us to explain to you exactly what your responsibilities will be and lets us prevent any untoward problems arising. However, before you book a time for us to come and give you assistance with packing, you should make sure that access to your home or office is convenient. There have been numerous occasions when our trucks have not been able to gain access to the neighbourhood due to parking restrictions. Rather than running the possibility of wasting both of our time and money, make sure you have contacted your local council if necessary to arrange a parking permit, or even let your neighbours know so there is a space for us to park.

Although you can pack essentially anything you want, it is paramount that you do not pack anything flammable. It may not be common, but it is possible that sensitive substances catch fire inside the van; something that would prevent you claiming damages through your insurance. Having said that, you should always speak with your insurance company prior to the move in order to ascertain what items are covered and which ones are not. Accidents can happen, so it is best to prepare for them.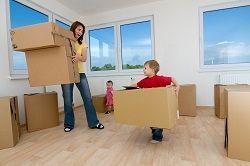 Even though we advise that you make sure your insurance plan covers all the important items you are moving, our staff are extremely careful when it comes to handling movers' possessions. We have a long history of providing packaging services which means that we have seen, and packed, any number of weird and wonderful objects. Whether it is an antique fruit bowl or a 3D television, we know how to handle them. By hiring us, you therefore reduce the risk of damages and having to pay out for replacements. We also provide all of the necessary materials that are needed for a successful move, such as boxes, tape, wardrobe packaging, tissue paper and bubble wrap. On top of this, our customer-friendly staff will help you label and organise your boxes so that unloading and unpacking is infinitely easier, rather than the process of toil and strife it usually is.

So, if you want a packaging service, that provides you with indispensable advice and practical assistance, then call 020 8746 9622 to get a free quote. We aim at giving comprehensive assistance for low prices because we know that moving house, or office, is expensive enough. With our help you will be able to enjoy a stress-free move that will be over before you know it. Don't waste time wondering if you need help, just call us and we'll be as flexible as possible with regards to your needs and specifications.