Hire Our Experts for House Moving to Germany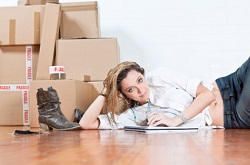 Moving home to another country can seem like a daunting job, but it doesn't have to be. You can always rely on a company like Removals Germany to arrange house moving for you quickly and easily. We have the expertise to be able to arrange any permits or toll fees that may need to be obtained before you travel. We can also make sure that all your items arrive safe and sound at their destination. If you are considering a move to Germany, we can help you, just give us a call on 020 8746 9622 and speak to one of our friendly staff members. They will give you all our latest offers and also provide a free quote.
The Best Value for Money
When you are considering moving to another country, you will no doubt think about the cost involved. It isn't a cheap decision to make, but we want to make it the best value we can. We can save you money with our great range of deals on house removals from the UK to any part of Germany. We can move you very quickly at a fraction of the cost of other companies. We also offer a money back guarantee which will give you a full refund if you are not completely happy. It is because of reasons like this that we know we can give you the cheapest and best house relocation service you will find around.
Modern Removal Vehicles
The last thing that you need is for the removal vehicles to break down on the way to your new home. This is why we have the most modern fleet of vehicles in the business. They are all fully equipped with the latest technology and are regularly maintained. They are all fitted with GPS systems to make sure you will always get there on time and with no detours. We also care about the environment, so all our vehicles comply with UK and European emission legislation to make them clean and efficient. If you want to find out more about our vehicles or any other aspect of our domestic removals services, then give us a call on 020 8746 9622 today.
Friendly, Helpful Staff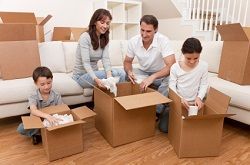 We know how important it is to get the help you need, that is why we have selected the best teams to give you the customer service you want. We want you to know that we are always there to help you if you need it. We can offer advice and guidance on any part of the move from packing to storage. We also have highly trained house moving teams that can help pack all your things using the best packaging materials. They will also load the vehicles carefully to prevent damage and breakages. Moving house can be stressful, so let us take some of the stress away by doing a great job.
Amazing Prices, Amazing Service
When you are considering a house relocation to Germany, don't try and do all the work yourself. It can be a very difficult process and you need experts who can help you with all the steps. That is where we can come in and help with every aspect of your move. We have the latest vehicles that can take you and your furniture to across the Channel safely and securely. We also have well trained teams that are used to dealing with long distance house moving of this type. They will advise you on the best approach and prevent any damage. To find out more, call Removals Germany on 020 8746 9622 and speak to one of our friendly representatives.