Welcome to Germany Removals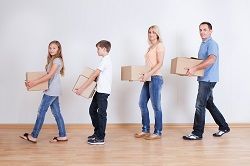 Whether you are moving house or relocating your office there are invariably a number of difficulties that arise throughout the process. The trick to undertaking a successful, stress-free move is to hire a company that can help you in all aspects of the move. Removals Germany is aprofessional removals company that can ensure your relocation goes smoothly from start to finish. It usually slips movers' minds that moving to a new property is all about preparation and organisation. But, unsurprisingly, most people have absolutely no idea where it is they should begin. With our help you can not only overcome the practical difficulties that moving house, or office, throws up, but you receive some of the best advice on how to go about dealing with the move. Not many people actually enjoy the process of moving, which is unsurprising, but we are a company dedicated to changing the perceptions of removals by ensuring that all of our customers walk away satisfied with their experience, one that may even be enjoyable upon its completion. If you wish to obtain more information about who we are and what we do then just call us on 020 8746 9622 and we will start you on a path that leads to the successful completion of your relocation.


All of our staff are vastly experienced when it comes to the removal business. Moving to a new property is a multi-faceted operation, so we pride ourselves on the fact that we know each and every step of it like the back of your hand. When you ar planning on undertaking a removal operation, you should go for the company with the most experience because that means they know exactly what is needed- in terms of what they should do, and what the mover needs. Our employees are highly trained individuals who can help you at every stage of the process because they have done it countless times before. Whether they are helping you through advice, or by driving your possessions across the country, it will be the best service you could hope to receive. Don't settle for any old man with a van when you could hire us, and at affordable prices too. We have undertaken moves in Germany, the United Kingdom and across Europe, which means that you can rely on us to get the job done efficiently and to your complete satisfaction.